NICOLS ring. Maxi ring, bubble-shaped bulge invisible microengaste diamond and dotted nozzles color. 18kt white gold made with brilliant-cut diamonds and citrines weight weight 4.70qt 23.60qt.
Data sheet
Jewels Category

Collection
New

Collection

Anniversary
Nigth

Precious Gems

Diamond

Other Gems

Citrine

Finish

Shine
White Rhodium

Ring Size

8
9
10
11
12
13
14
15
16
17
18
19
20
21
22

Jewell Material

White Gold 18kt
No customer reviews for the moment.
[vc_row] [vc_column width = "1/1"] [vc_column_text]
All shipments are insured.
Free Shipping to the Peninsula and the Balearic Islands for products over € 50. *
Cash on Delivery: possibility of payment in cash in Spain under 2500€.
Average delivery time of 4-7 business days.
Approximate Delivery Times:


Peninsula + Balearic Islands orders: 3-7 business days.
European Orders: 3-7 business days.
International Orders: 7-9 Business days.
Pick up in store by appointment.
* The shipping cost for Ceuta; Melilla; Canary Islands; European and international will be calculated according to the address. Customs and duties management costs are not included and the client will hacve to pay them to the shipment comapany.
[vc_row][vc_column width="1/1"][vc_column_text]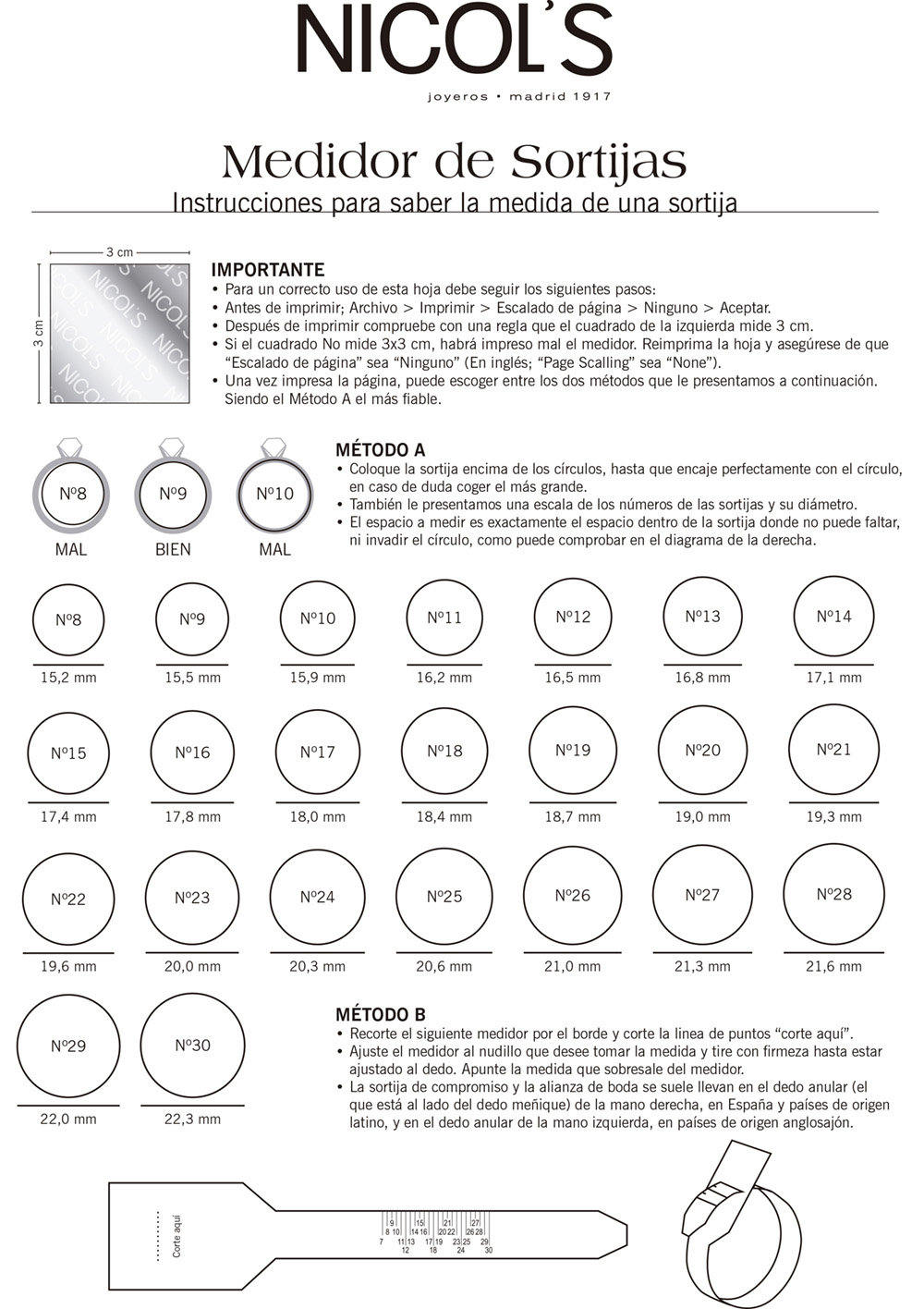 [/vc_column_text][/vc_column][/vc_row]